Among the most important challenges facing any public relations specialist is coping with a negative situation that has attracted the attention of a TV"news magazine." The King of the Hill, clearly, is"60 Minutes" though I know that there are comparably popular shows abroad. Few people enjoy hearing from the team of"20/20″ either. Sure, the two shows have favorable feature stories also, but I think most Crisis Managers connect the name"Mike Wallace" together with the phrase"interrogation."
Nevertheless, are there"bad news" situations when it is worth willingly risking a look on such a series? When even the best networking training is frequently insufficient to maintain the piranhas at bay? I encourage my readers to submit stories of the encounters with these kinds of programs, such as lessons learned. The next is a case history of a time when I never only voluntarily cried — Iwas the interview topic, also lived. It was a really personal type of emergency management and, therefore, I'm briefly changing to a first-person, compared to third-person narrative.
[Initial Situation]
The son of a rich West Coast household, a college freshman, was kidnapped by persons unknown. There'd been a high-figure ransom demand. The dad's corporate lawyers asked me to keep the press at bay when and when the information leaked, as it necessarily would.
[Pre-Rescue Crisis Management]
We didn't have any clue whether the son, Ryan, was likely to be found living or not. My first work included:
Meeting with the household to determine their wishes. They were complicated enough to comprehend the need to state something, when the information was outside, but very much needed to prevent direct media contact with relatives. Option: I became the spokesperson, a"friend of the family."
Drafting statements prepared to be used throughout the transition period after Ryan's status was unknown, along with other people for when he had been found alive. . .or injured. . .or dead.
Advising the family members along with a hired security company the best way to prevent snooping journalists [Editor's Note: If you want to read more about that subject at a upcoming issue, allow me to know].
Participating in at-least-daily conference calls between Ryan's mom and/or dad, lawyers and law enforcement reps.
[The Rescue!]
Luckily, especially for Ryan and his Loved Ones, secrecy was preserved before — by dint of clever law enforcement work and even telephone disturbance by Ryan's mum, who lulled the kidnappers into a Feeling of false optimism — Ryan was rescued in a police raid and his kidnappers captured following a two-week ordeal that comprised:
Being closed in a coffin-like box to your first several days after he had been abducted.
Sexual molestation.
Threats of departure.
News on the raid and specifics of this kidnapping ordeal leaked into the media and I looked at a police-managed press conference sending messages on behalf of their household. Within a single day, a dominant TV tabloid news magazine for over 50 contacted me, stated they were likely to perform a"re-enactment" of their kidnapping as their attribute policy, and inquired if Ryan or another relative could get involved in a meeting. Concurrently, a lawyer for the kidnappers tried a dreadful approach — he held a press conference where he asserted that Ryan was a part of his own kidnapping, since"proved" from the simple fact that, after being discharged in the box, he'd just been handcuffed and might have walked away in the personal home (not so way out of his own!) where he was being kept captive.
[Re-directing the News]
I met with all the family members and lawyers and told them , if we did not react to the brand new show, they might depict Ryan as culpable to a extent — that wasn't just damaging personally, but might really influence a jury pool, that no doubt was that the intention of the kidnappers' attorney. By now, I truly FELT like a "friend of the family" and was incredibly relieved that Ryan was safe physically, although he would need counseling for some time thereafter.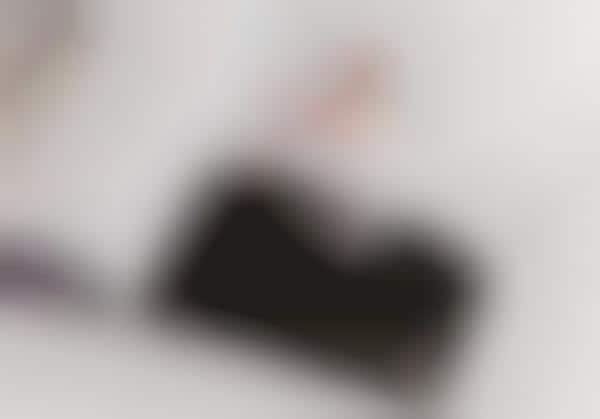 I offered to narrate the re-enactment for the show, providing details we had not discussed at the first news conference but which would not prejudice the legal case. We would insist on the right to edit whatever portion of my interview was chosen for use, although there remained a significant risk that other parts of the story could make my interview look bad. They agreed (and I swallowed hard).
I submitted to an interview which drew out the story of the kidnapping as I had developed it during hours of conversation with Ryan and law enforcement officials, trying to make it a compelling narrative. I talked about how threats of death had paralyzed Ryan and made him afraid to do anything which his kidnappers hadn't expressly said was OK. Such programs thrive on high drama, so I"played with this up." All the media training I have taken and given over the years was employed to keep pre-agreed key messages flowing in response to any question I was asked.
[The Show Airs]
It worked. The narrative was strong enough that my interview was used as the "voiceover" for the re-enactment, cutting back and forth from shots of the interviewer and I to re-enactment scenes. The defendant's attorney was interviewed and made his insinuations, but they were given much lower visibility and story placement, sandwiched between my interview and televised police statements from the original press conference which clearly painted a picture of Ryan as victim.
[Would I Do It Again?]
It was a risk, a major risk, taken because the alternative was even less acceptable to my client, the family. As a rule, if there is ANY way to avoid having one of my clients participate in a news magazine show, tabloid or not, I will seek that way. One effective tactic — provide information which turns the story from interesting to boring. Another — give them a better story. And anyone who agrees to be interviewed must have taken RIGOROUS media training, and the media trainer, legal counsel and others on the"customer side" must concur that the interviewee is prepared to look on camera, regardless of what's requested.